Thinking to dive into blogging for lead generation? Read this post to learn how to approach real estate blogging, come up with blog topics and much more.
All of your accumulated experience working as a realtor must have taught you that leads are the real currency for a real estate business. Leads are what keep your business running, make you money, and keep your team engaged towards a common goal.
However, with each passing year, real estate leads are becoming more expensive than ever. An average buyer lead from Zillow does not come below $40-$50. And in some cases, they may even go up to $100/lead which makes them ridiculously expensive for most agents.
This is why many real estate agents have turned towards blogging as an alternative to drive lead generation. 
Blogging is essentially done as a part of content marketing by many agents that help them bring traffic, brand name, and leads without any recurring costs that Zillow or Google ads demand. 
A few blog posts ranking for multiple keywords can potentially supply thousands of leads every year to agents. However, the benefits do not end there. 
Leads captured from organic search results such as blogs are often of higher quality than the ones captured from ads. This is what makes these "organic leads" special and sought after. 
If you have been thinking of blogging there cannot be a better time to start. Especially when budgets are tight and buyers prefer to transact online, building an engaging blog and content engine for a one time cost could prove worthy for the future.
In this post, we will give you insights on how to strategically approach real estate blogging, come up with blog topics, capture leads and qualify them accordingly. So, without further ado, let's get started. 
The Value of Blogging Compared to Ads
All real estate agents work according to a sales funnel or a pipeline, which is nothing but the lead's journey from starting to search a home to a sale. 
The entire purpose of the funnel or pipeline is to distinguish buyers with respect to their qualification. For example, if a buyer is pre approved against another buyer who is not, the pre approved buyer will be the one that is more qualified and at an advanced stage in the pipeline, or deeper into the funnel. 
Real estate agents want to know how serious the buyer is, but it seems like all the lead gen platforms, be it Trulia or Zillow, make it really hard to ascertain that. 
It is due to the fact that most of these websites want to make it simple for buyers to just put their information easily on the website when they are interested in buying a property. Zillow just asks for the name, email, and phone number with a pre loaded message. 
Such leads do not help agents understand their level of commitment and qualification. And this is probably why these buyers still ask the following questions when agents call them:
Shall I sell my current home before I buy the new one?
Shall I rent instead of buying?
How is the neighborhood/area?
How much would I be making if I sell now?
In other words, a lot of these are still clueless and overall bad leads. Now agents can separate themselves from the few good ones or use our lead conversion platform Hireaiva to do that.
However, all of this can change if you start blogging on the common questions listed above.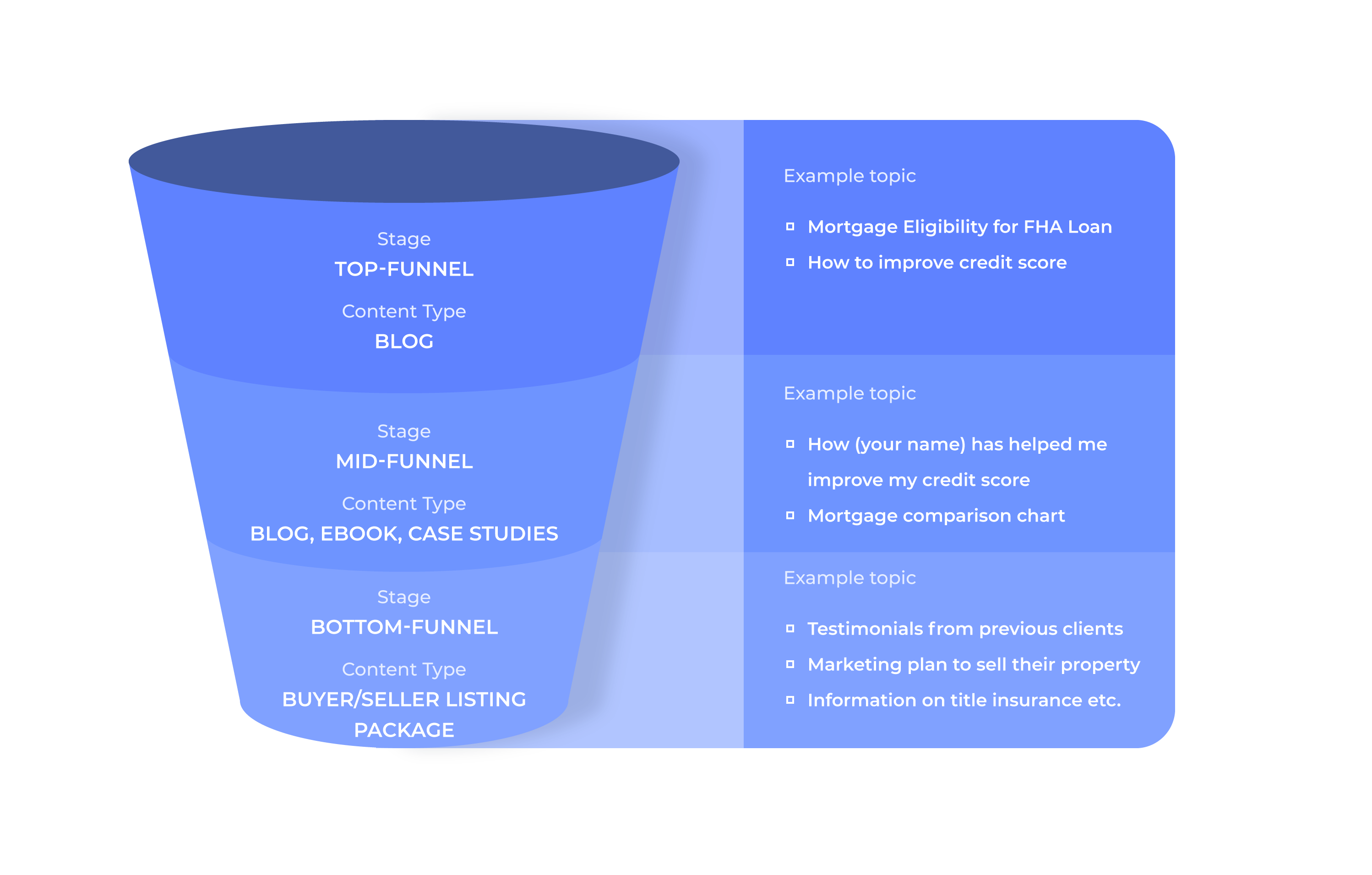 It will distinguish these leads based on their level of qualification. For example, a lead captured from an article on mortgage eligibility at the upper funnel is going to be less qualified than a lead that is captured from an ebook on mortgage comparison that is likely to be mid funnel. This lead will also be easier to convert.   
If you do still think it is not of great importance, just look into Airbnb's neighborhood guides that allow users to see what type of vibe they can expect around their holiday rental location and then easily convert them to a sale.  
Now we know that Airbnb's neighborhood guides are user generated, but the idea was to make you understand the importance of empowering your prospects at the upper/mid part of the funnel. 
We understand that blogs can attract users from the upper to the middle of the sales and marketing funnel. But in order to create blogs, you need to figure out the right topics. 
After all, you do not want to be wasting your time writing stuff that your prospects might not be even interested to read about. This brings us to the next point.
How to Come Up with Topics for Your Blog?
There are multiple ways to come up with topics for your blog. Some of them can be:
Common questions by first time buyers
We have already discussed these questions in the previous section. You can make a list of these questions and chart out a comprehensive reply point by point and then decide how many blog topics can be created out of them. 
For example, if you want to write about mortgages, you can think of 4-5 topics that a first time buyer should be interested to learn. These topics could be mortgage eligibility, bad credit score fixes, top/best lenders, and how to choose the best mortgage.   
Make a list of these topics, divide them into subtopics and follow the pillar and cluster idea from Hubspot, where the pillar is sort of the core topics and the clusters are subtopics that link to the pillar.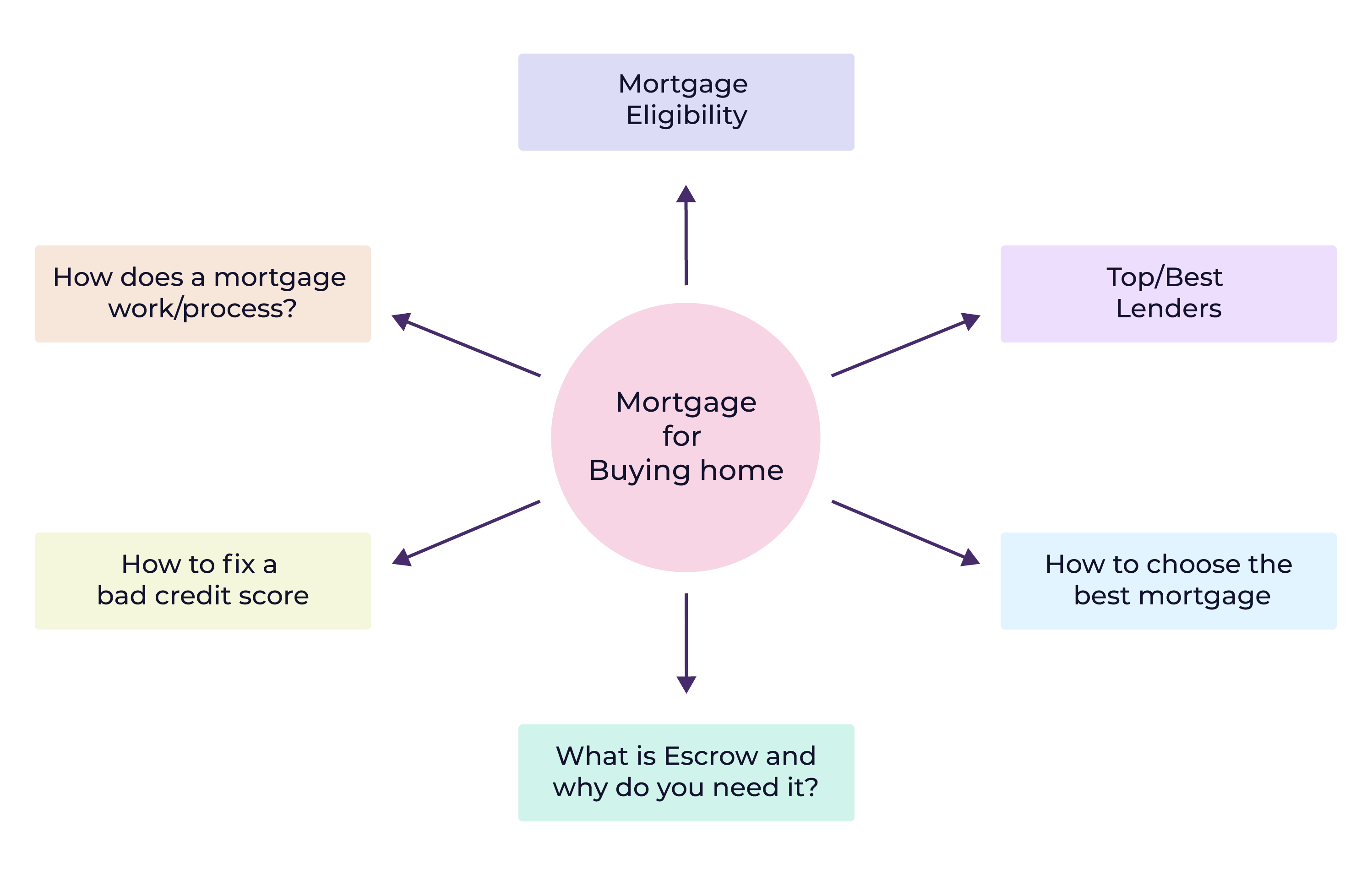 Get a keyword tool
The ability to see what your audience is searching for and how frequently, gives you a lot of power to strategize your blogs and this is where keyword tools truly empower you. 
Keyword tools allow you to look for relevant keywords with monthly search volume, keyword difficulty, and cost per click metrics. 
There are many keyword tools to choose from. However, from a price vs. features standpoint, SEMRush can be a great tool to find the right keyword and also augment in coming up with the right blog headlines. 
Search through Real Estate Forums
There are many real estate forums with many queries from multiple realtors and industry experts. It is a great place to look for topics. The best way to approach forums is to look for threads that are active and have a significant number of replies. 
Read through the discussion and look for questions, insights, and answers. Analyze them from your point of view and personal experience and try to come up with a topic(s).
Once you have come up with some ideas of your own, you can validate them using your keyword tool to see if you are moving in the right direction. 
We do not always recommend that you depend on the keyword tool to decide on writing or not writing a content piece. 
Your personal experience along with your secondary research capabilities may unlock topics that may find an audience or rank in the future irrespective of low search volume or high competition.
However, if you really want to be relevant from day one, here are some common topic clusters that will surely get you traffic provided they are done right.
Some Common Blog Ideas for Real Estate
Here are some evergreen topics for real estate blogging that are guaranteed to get you traction on your website. 
Market Updates. Market updates change from time to time which makes them a great topic to publish recurring blog posts. Everyone wants market updates be it seller or buyer and blogging about this will always get your traction. 
Neighborhood Guides. Allows you to get buyers who are searching with neighborhood specific search queries. If you are dealing with multiple neighborhoods, each of them can have a guide to attract traffic. 
Tips for home searching and selling. These can amount to a thick stack of topics targeted towards buyers and sellers respectively.
Guide for restaurants, malls, and shopping. Food is a recurring need and blogging listicle format blogs for neighborhoods will get you, relevant visitors. 
List of Schools. This is an important one and should not be missed. Since there are websites to rank schools on various quantitative factors, it is recommended that you write qualitative blog posts when it comes to schools. 
List of Parks. Parks are another important amenity that tops the list for many buyers. Blogs about parks have the potential to show up for organic results. 
Events. Events allow you the opportunity to create recurring posts. Sharing them on local Facebook groups helps you get a lot of traction.  
Farmer's Market. Farmer's markets are needed for daily essentials which makes it important for a lot of buyers. Making a listicle format post is always going to help. 
How to Capture the Leads?
You have the blog posts planned and ready to publish but how are you going to capture the lead information and follow with these leads?
There are three ways to do that. These are:
Lead capture form. It is a web form that is usually placed at the side of the page (usually a listing page) that has multiple fields with a submit button. The information submitted is collected in a database which can be routed to a CRM(if you happen to use one). 
Subscribe Option. You can allow your visitors to subscribe to your blog post which allows them to receive all the new blog posts the moment they are published. It 
Content Upgrade. Content upgrades are generally ebooks or case studies that go a step further to qualify your visitors and make them more sales ready. Content upgrades are generally gated and are only given in exchange for the lead information. 
Usually, lead capture forms from listing pages give you lower funnel leads, content upgrades get you mid funnel leads and the subscribe option from blog posts gives you upper funnel leads. 
We will talk more about lead capture, qualification, and content marketing for real estate in our next post.